20
Oct
Our project has been selected...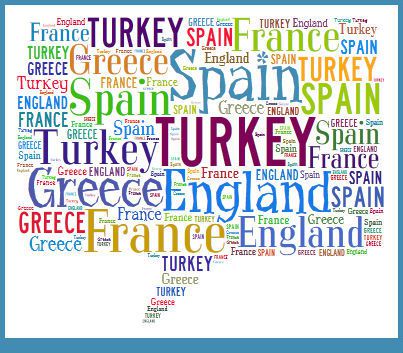 On September 25th, we were so lucky to learn that our Erasmus+ Strategic School Partnership project entitled HOME SWEET HOME, had been selected by the European Union and that we would all get a grant to implement it.
So now, the next step is the First Transnational Visit with two teachers from each partner school coming to France from November 8th till November 13th to meet the French teachers and their students.
- Hakan BOZAN and Emre CELIK from Turkey
- Maria José DEL CASTILLO and David FILGUEIRA from Spain
- Emma WHITE and Jo TIDMARSH from England
- Christina FOTINAKI and Areti TZANOTOPOULOU from Greece
Meanwhile, a logo competition is taking place in the five schools so that on November 10th we vote for the best logo! This logo will be used for the mails, the letters, the blog...related to our project.
The five partners : France, Greece, Spain, Turkey and the United Kingdom.
Nuestro Colegio participa este año en programa Erasmus +, a través del proyecto "Home Sweet Home". Este programa incluye la realización de intercambios y otras actividades académicas y cultural...