23
Jun
Heathfield School: proverbs, quotes and sayings.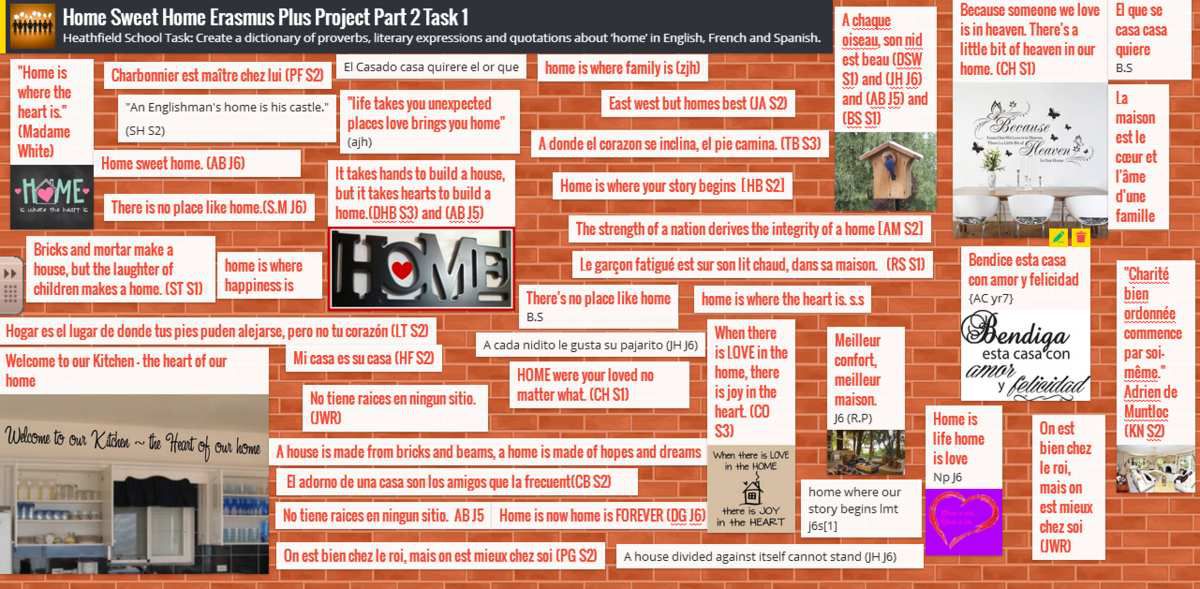 http://http://padlet.com/HeathfieldMFL/ErasmusPlusTask
Here are our results of our proverbs task. All pupils found out a proverb about 'home' in English, French and Spanish and then posted their results to our 'Padlet' wall. We really enjoyed doing this task which involved children aged 10 to 15 years old.