13
Apr
Greek brochures are selected...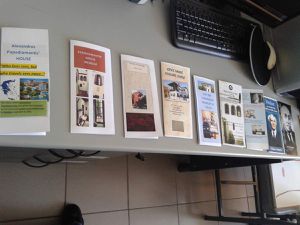 The Greek brochures are ready. Students of Music School of Volos were teached by a professional graphic designer, Mrs D. Klendrou, the "secrets" of this modern profession and they made on their own the brochures, inspired by famous people's houses of our region.
The selection of the best five was really difficult.