30
Dec
Happy New Year Erasmus+ friends!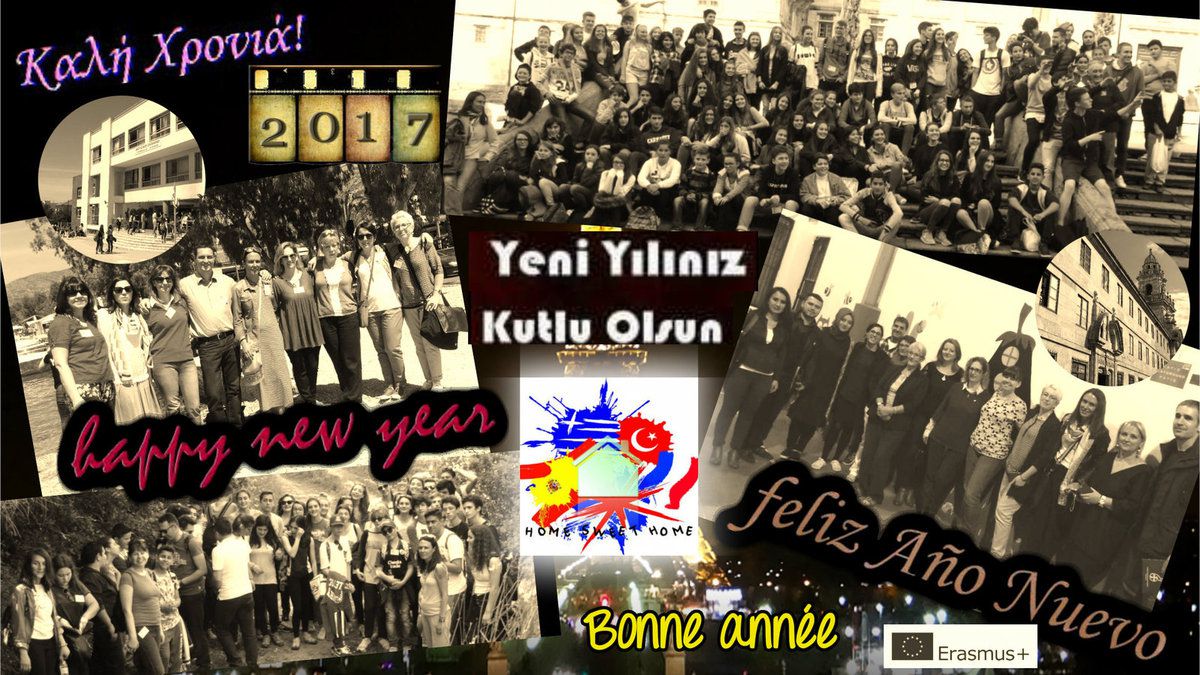 With two great visits to Greece and to Spain, 2016 was another wonderful year for our Erasmus+ project HOME SWEET HOME. We hope 2017 will be a great year too, with the visit to France in April !
We wish you all, students, teachers, host families...all the best for this new year. May 2017 bring you lots of happy moments and keep you in good health!
HAPPY NEW YEAR!!