Part 2 : Selection of students for the visit to Turkey.
Here are the different teams who will go to Turkey from October 4th to October 10th 2015 :
The Greek team :
Music School of Volos is getting ready for Turkey.Nine worthy students were selected according to the criteria of our Erasmus+ project and they will travel to Turkey: Evelina, Fotini, Demetris, Xanthippos, Giorgos, Marina, Iliana, Agapi and Evi.They will be accompanied by their teachers: Ms Antigoni SDROLIA (Greek Literature and History) and Ms Christina FOTINAKI (ICT).
They're all looking forward to this trip and their countdown has already begun!
Türkiye'ye gidiyoruz - Turkey we're coming!
The British team :
Five lucky pupils accompanied by Madame White and Mrs Walker are looking forward to Sunday when they will travel to Turkey for the next Erasmus Plus visit. They have been learning Turkish in preparation and are looking forward to trying out their new language skills.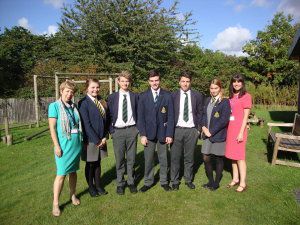 The French team :
The eight French ambassadors to Turkey will be : Chloé D., Pierre L., Emilie B., Janie G., Lucie S., Angèle C., Aubin O., and Dominik H. They will be accompanied by M. Iacono ( their Maths teacher) and Mrs Denizou ( their English teacher).
They are all looking forward to going to Turkey!